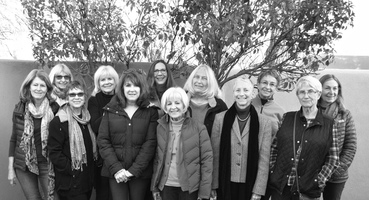 "Like the moon, artists wax and wane.
Our group encourages each other to begin again
and keep making art."
Luna Project is an ever changing, evolving group of women artists who came together in 2003 (almost 20 years ago). The participants, who work in a variety of materials, meet frequently to nourish each individual's creative efforts through the sharing of ideas, critique and encouragement .